Merry Christmas (And a Story About Christmas in Thailand)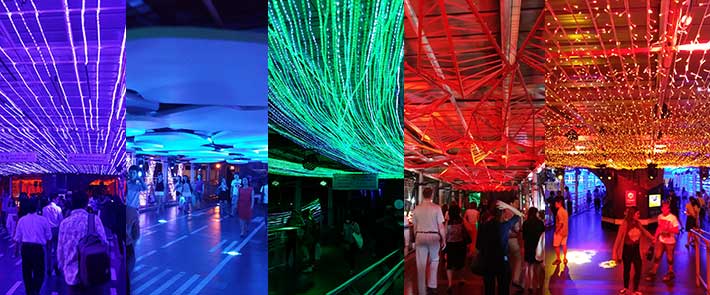 Merry Christmas, Gleðileg Jól and สุขสันต์วันคริสต์มาส everyone!
It was a cool year this year. I finished my Bachelor degree, I was first employed in a company. Anyway, I will write more about my year and my upcoming one later. Today, I would like to talk about Christmas tradition in Thailand.
Nobody hates Christmas, right? Celebration, shoppings, lights and a cold weather, uh, the last one is not happening here. As you may know Thailand is built on more than 90% Buddhists population. But we also love cerebrations, a lot. We do have big christmas tree in almost every malls and supermarkets. This year, Ratchaprasong, the area that is dense with shopping malls has lighting events along the skywalk way and one gigantic Christmas tree in front of Central World.
Normally, people in Thailand don't have a gift exchanging thing in Christmas. But we ordinary gift a small gift every new year, for example, candy, or stationeries. And we also don't have a Chirstmas holidays. Usually, we have new year holiday from 31 Dec to 2 Jan every year, just that.
This year, I find people are more enjoyable and westernized. Yesterday, Christmas, I saw many people wearing red and have some greenish accessories. I was at Central World last night, and found many people heavily dressed in the mood of Christmas and of course the place was crowded with people. The mall was closed at 10pm but we couldn't get the car out from it until midnight!

Central World's Christmas Tree 2015 image by Central World - Facebook
Even we don't have that cold weather or a almost-dark-all-day day, we still do cerebrate and I did feel the warm feeling from the events and from smiles around the place.
Hope you enjoy your holidays. :)
Thailand Kingdom of Light image by Ratchaprasong Square Trade Association (RSTA)