WIHL: Dedication At Its Finest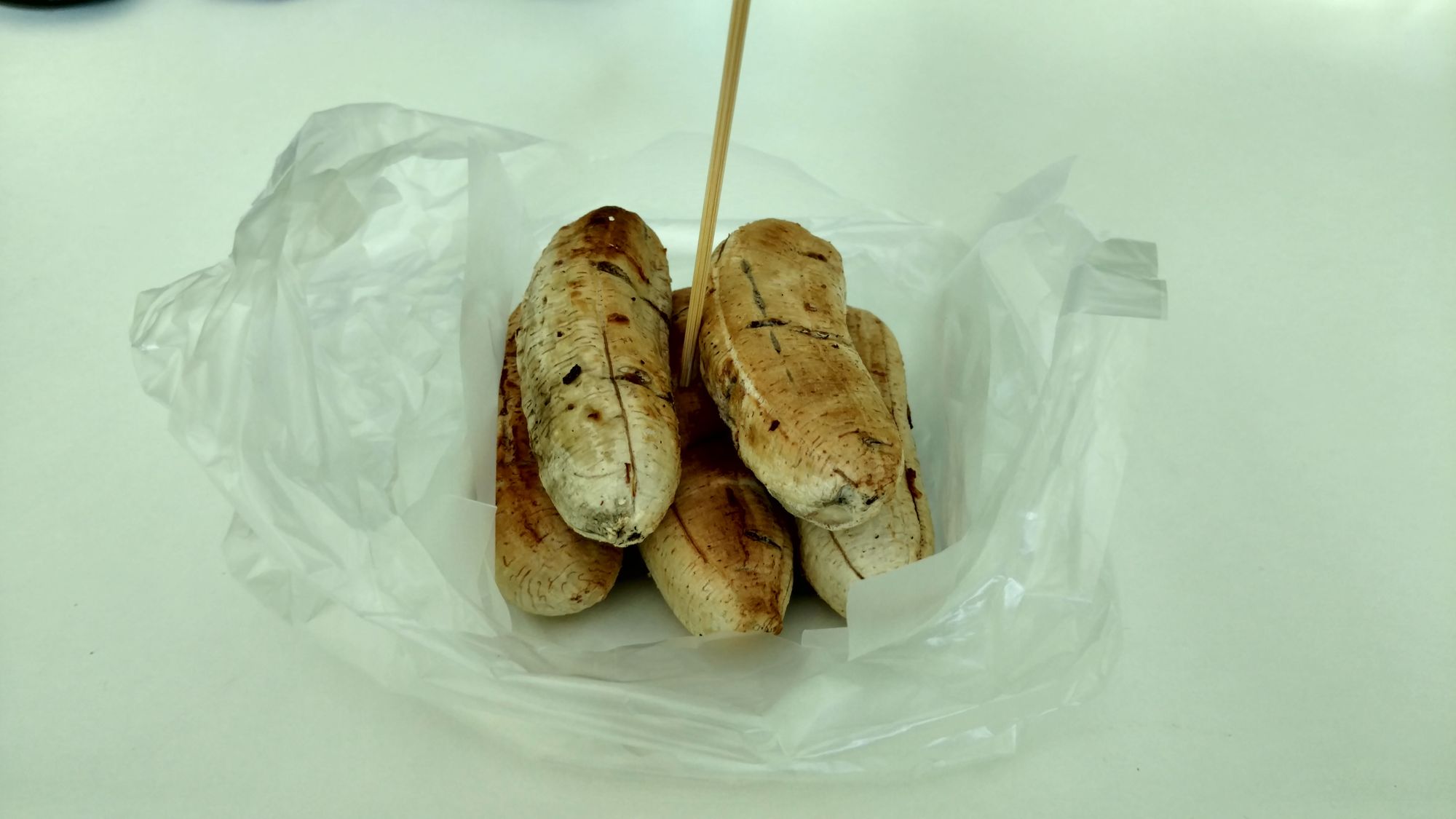 Close by my office, there is a food cart selling roast bananas, Thai easy-to-prepared snack. The cart is operated by a "grandma" around her 70s or 80s.
I have hated those roast bananas for a long time, they are too sweet because of syrup dressing. But I haven't known that there is also the non-syrup version too. So, when my friend brought me this version of banana, I tried it out and fall in love with it.
From that day on, I am a royal customer of grandma's, because she is the closest one and because her dedication to her products. Here are some details of her dedication.
She carefully peels bananas

She controls her coal-fueled fire to heat slowly, not rushly done

She always asks how hard banana I want to have

She gently checks bananas to see if they meet my need

She denies to sell her products when they are not ready

She picks and stacks those bananas and lift them dedicately to plastic bag

Lastly, she says "thank you" politely when purchases are finished
Grandma's way of dealing business is so touched to customers like me and her dedication to products is just... finest.